Preshow / Postshow Music and Photos from Dreamfest
Original Story by Aaron J. Sams (2016-10-09)
Throughout the years, we've brought you the songs that have been played before and after the concerts at U2 shows.
Although not a full tour stop, we did have the opportunity to get some information on what was played before and after the recent #Dreamfest appearance in San Francisco, on October 5, 2016. The show was a one-off show for Salesforce, as part of the deal U2 signed with that company in 2015.
Prior to the show there was a tape of songs being played, which was repeated again after the show. We have set up a playlist at Spotify, should you want to listen to these.
"Howlin' for You" – The Black Keys
"Moonchild" – M83
"Heathens" – Twenty One Pilots
"All Along the Watchtower" – Jimi Hendrix
"Closer" – The Chainsmokers featuring Halsey
"Loser" – Beck
"Raspberry Beret" – Prince
"I" – Kendrick Lamar
"The Magnificent Seven" – The Clash
U2 then took to the stage to Patti Smith's "People Have the Power" the same song that they used throughout the U2ieTour performances, starting with night of the Irish Marriage Referendum, which allowed gay men and women in Ireland the right to marry in that country. It is not known whether or not these songs were chosen by the event staff, or if perhaps Gavin Friday was involved in the choice of pre and post-show music as he has been on previous tours. Certainly "The Magnificent Seven" and "People Have the Power" fit with what was used during the #U2ieTour.
After the show ended they once again played the same music, starting with "Moonchild" by M83 and continuing into "Heathens" by Twenty One Pilots.
Before the initial tape played, the DJ Bella Fiasco was brought onto the stage, where she played songs for a warm up before the show. During the set she was mixing behind a video wall, which ran ads for Salesforce, as well as the UCSF Benioff Children's Hospital throughout the performance. Her set included remixed versions of "I Can't Go For That (No Can Do)" by Hall & Oates, "Shining Star" by Earth, Wind and Fire, "Everybody Wants to Rule the World" by Tears for Fears, "Come Together" by The Beatles, "I'm Just a Girl" by No Doubt, "Walk This Way" by Aerosmith, "Ice Ice Baby" by Vanilla Ice, "Under Pressure" by David Bowie and Queen, "Uptown Funk" by Bruno Mars, "Billie Jean" by Michael Jackson, "Good Vibrations" by Marky Mark and the Funky Bunch among many other songs.
Fiasco has made her performance available on SoundCloud, which is embedded below (there's also a link to download the whole thing):
Some of our photos from the #Dreamfest performance can be found embedded in the tweets below:
#Dreamfest Concert photos by u2wanderer</a> (October 5, 2016, San Francisco, CA) <a href="https://twitter.com/hashtag/U2?src=hash">#U2</a> <a href="https://twitter.com/hashtag/Salesforce?src=hash">#Salesforce</a> <a href="https://twitter.com/hashtag/Dreamforce?src=hash">#Dreamforce</a> <a href="https://t.co/iMVyjqsKRz">pic.twitter.com/iMVyjqsKRz</a></p>&mdash; u2songs .com (u2songs) October 9, 2016
#Dreamfest Concert photos by u2wanderer</a> (October 5, 2016, San Francisco, CA) <a href="https://twitter.com/hashtag/U2?src=hash">#U2</a> <a href="https://twitter.com/hashtag/Salesforce?src=hash">#Salesforce</a> <a href="https://twitter.com/hashtag/Dreamforce?src=hash">#Dreamforce</a> <a href="https://t.co/M5QglF82jJ">pic.twitter.com/M5QglF82jJ</a></p>&mdash; u2songs .com (u2songs) October 9, 2016
#Dreamfest Concert photos by u2wanderer</a> (October 5, 2016, San Francisco, CA) <a href="https://twitter.com/hashtag/U2?src=hash">#U2</a> <a href="https://twitter.com/hashtag/Salesforce?src=hash">#Salesforce</a> <a href="https://twitter.com/hashtag/Dreamforce?src=hash">#Dreamforce</a> <a href="https://t.co/npwx5B5RJb">pic.twitter.com/npwx5B5RJb</a></p>&mdash; u2songs .com (u2songs) October 9, 2016
#Dreamfest Concert photos by u2wanderer</a> (October 5, 2016, San Francisco, CA) <a href="https://twitter.com/hashtag/U2?src=hash">#U2</a> <a href="https://twitter.com/hashtag/Salesforce?src=hash">#Salesforce</a> <a href="https://twitter.com/hashtag/Dreamforce?src=hash">#Dreamforce</a> <a href="https://t.co/YOaQVdDg3t">pic.twitter.com/YOaQVdDg3t</a></p>&mdash; u2songs .com (u2songs) October 9, 2016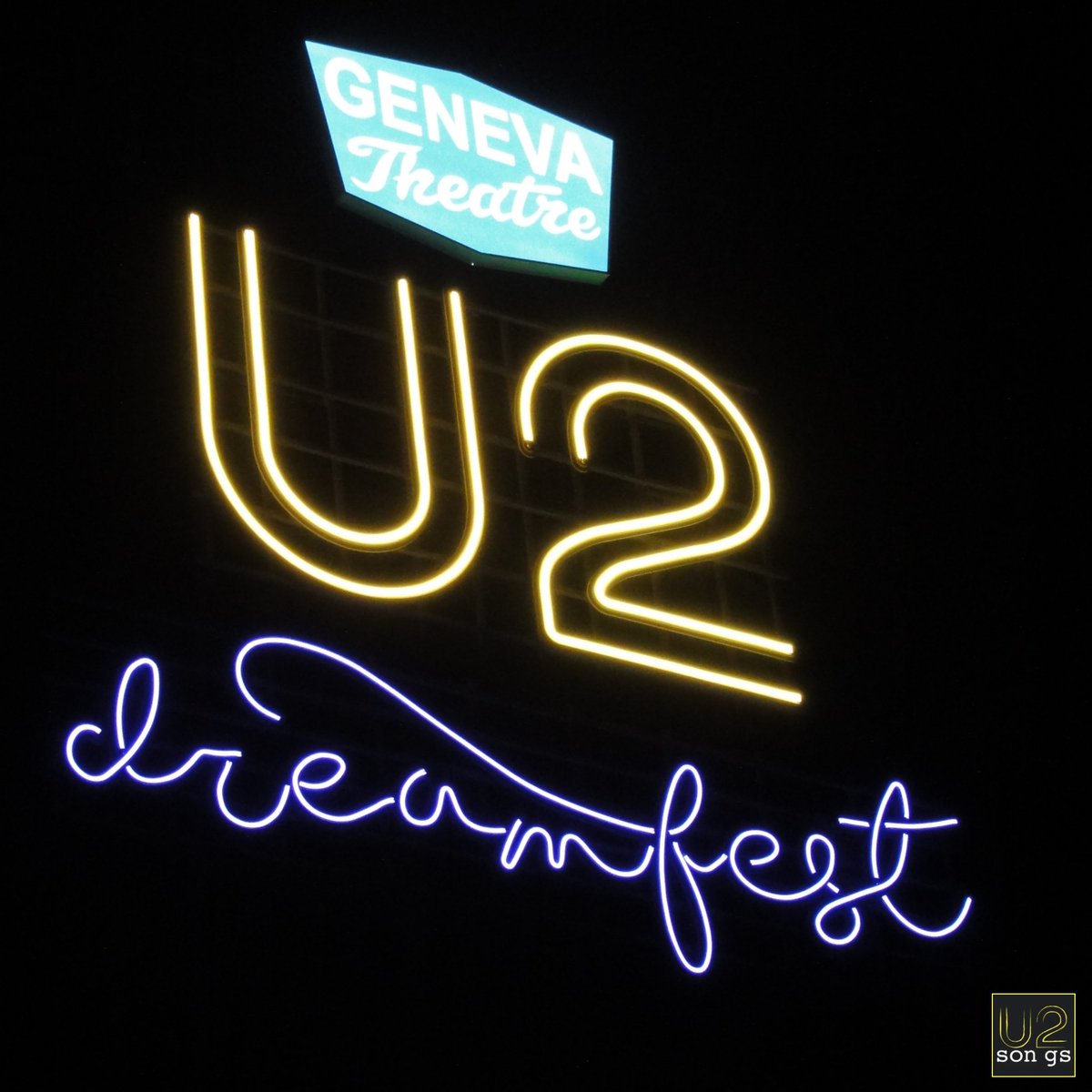 < Next News Entry | Previous News Entry >
u2songs.com was formerly known as u2wanderer.org. Follow us on Twitter | Facebook