Strong Girl (Remix) featuring Bono
Original story by Aaron J. Sams (2015-10-02)
Bono recently visited Africa, and contributed vocals to the remix of the song "Strong Girl" for the One campaign "Poverty is Sexist". Bono's vocals come in at the end of the remix at about the 4 minute mark. The video embedded above includes video of Bono singing this outro to the song.
From the description of the video:
"'Strong Girl' features vocalists Waje (Nigeria), D'Banj (Nigeria) Victoria Kimani (Kenya), Vanessa Mdee (Tanzania), Banky W (Nigeria), Arielle T (Gabon), Diamond (Tanzania) Gabriela (Mozambique), Yemi Alade (Nigeria), Selmor Mtukudzi (Zimbabwe), Judith Sephuma (South Africa), new talent Blessing Nwafor (South Africa), and U2's Bono. The video stars Omotola Jalade Ekeinde (Nigeria)."
Music Production: Cobhams Asuquo
Video: Godfather Productions
More information on the Poverty is Sexist campaign can be found at http://www.one.org/africa/take-action/stand-with-strong-girls/ – also at that site is a petition that you can choose to sign. Those who sign the petition are emailed a link to download the audio track of the Strong Girl Remix.
The mp3 file is a 160kbps audio file, and is 6.9MB in size. The artists listed in the file of the mp3 are "Arielle T, Blessing, Gabriela, Judith Sephuma, Selmor Mtukudzi, Vanessa Mdee, Victoria Kimani, Waje, Yemi Alade, D'Banj, Diamond, Banky W, Bono".
The cover for the remix is embedded in the file: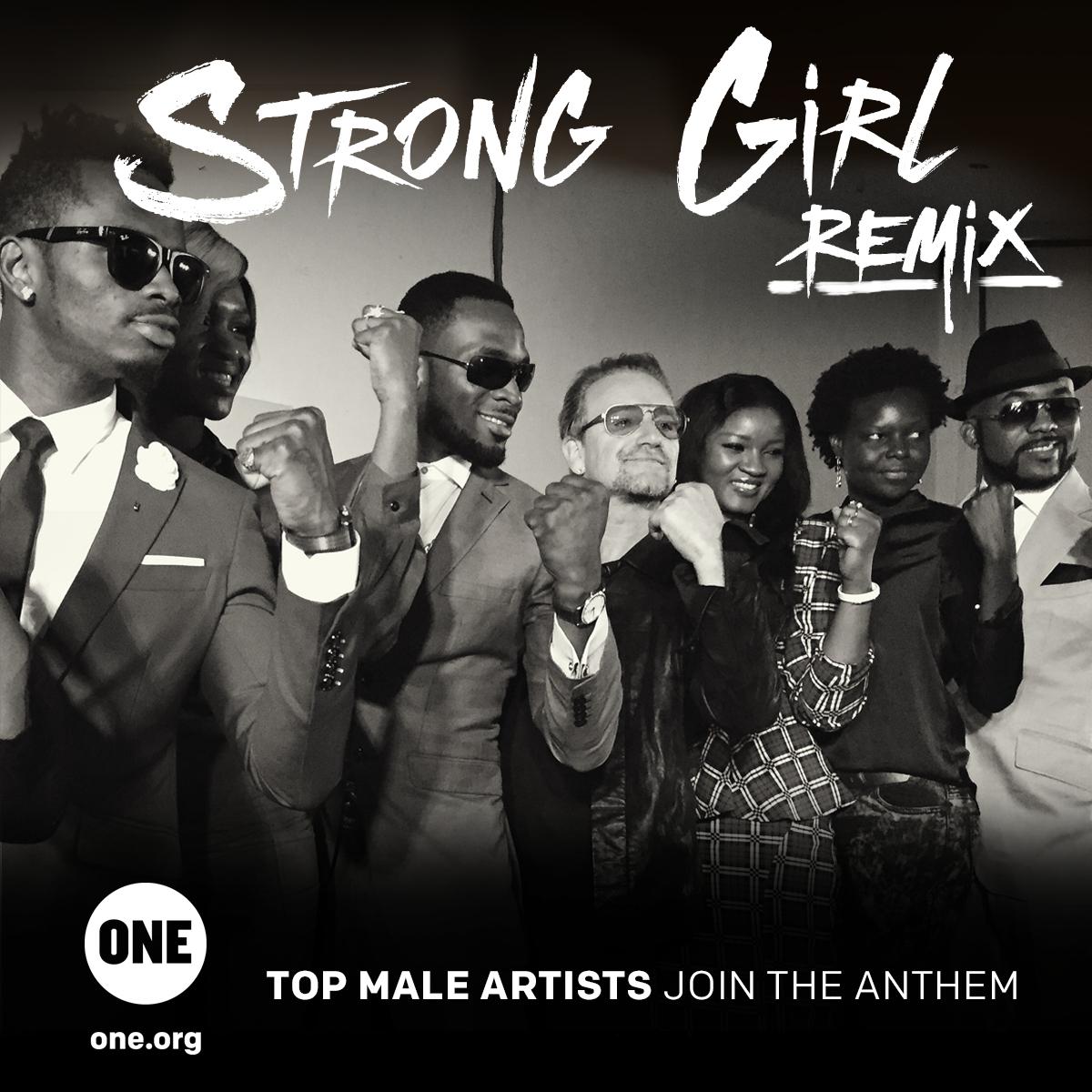 < Next News Entry | Previous News Entry >
u2songs.com was formerly known as u2wanderer.org. Follow us on Twitter | Facebook